The Surestrike Team Mission
The Surestrike International team has one goal in mind which is to be in service of our customer to do all we can to make their Surestrike experience a positive and impactful one.
Surestrike Core Values
Provide innovative design alternative to our competitors
Provide exceptional value
Provide superior customer service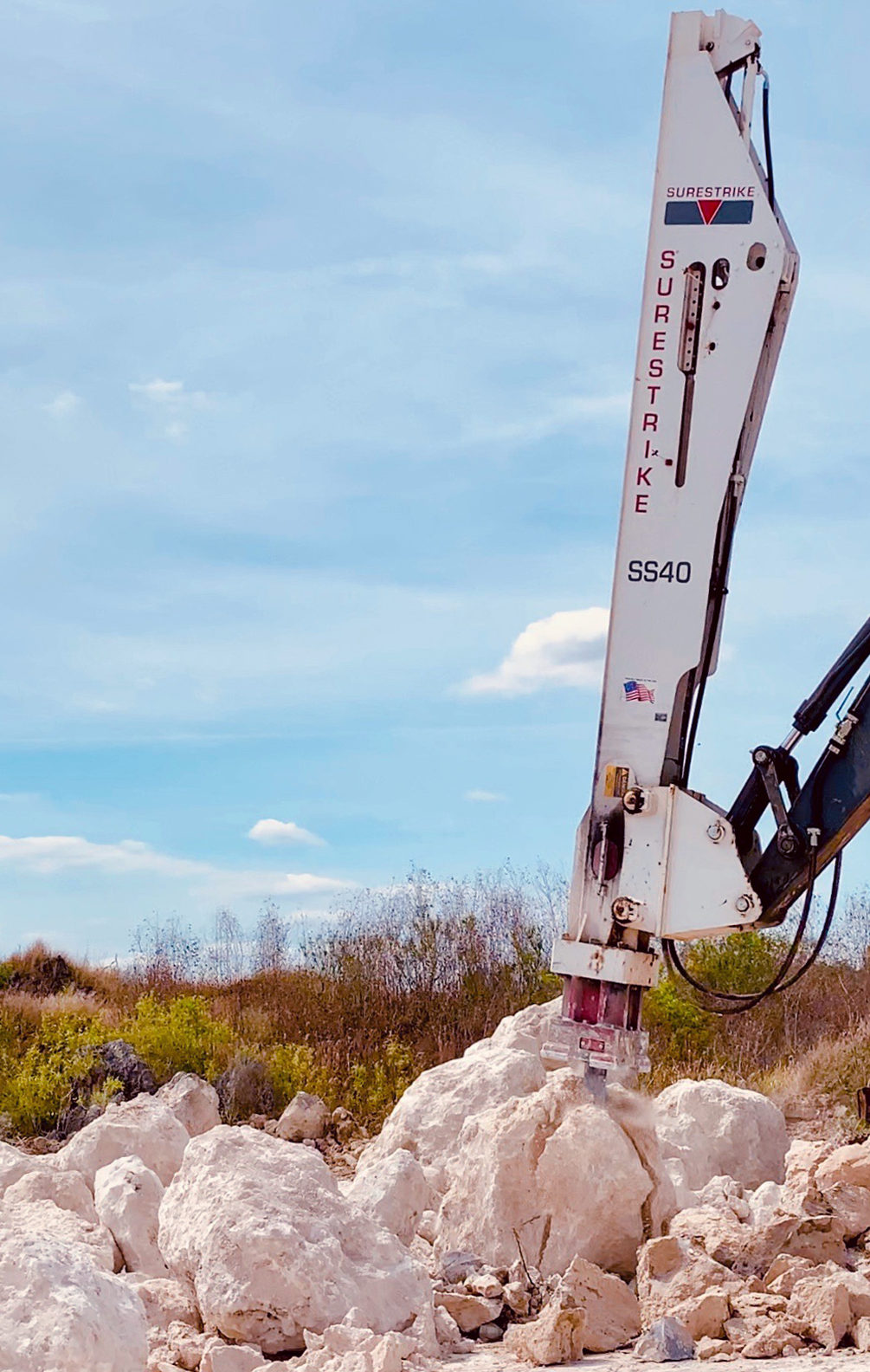 The Surestrike Approach
Surestrike mechanical breakers are the simple, low cost and dependable solution for breaking materials such as oversize rock, slag, concrete and in-ground rock.
The Surestrike team of experienced industry professionals, including owners and operators, have developed a line of mechanical impact hammers that effectively break material without the use of drop balls or high frequency hydraulic hammers.
Surestrike impact breakers are have been successfully used to break the hardest rock such as granite, iron ore, basalt and field stone for over two decades. Softer rock such as gypsum and limestone are easily broken without tools becoming stuck. The Surestrike impact hammers have the power to effectively break slag and steel. Concrete is effectively demolished and the high single blow impact energy, causes the rebar or reinforcement wire to be separated from the concrete, eliminating costly secondary steps.