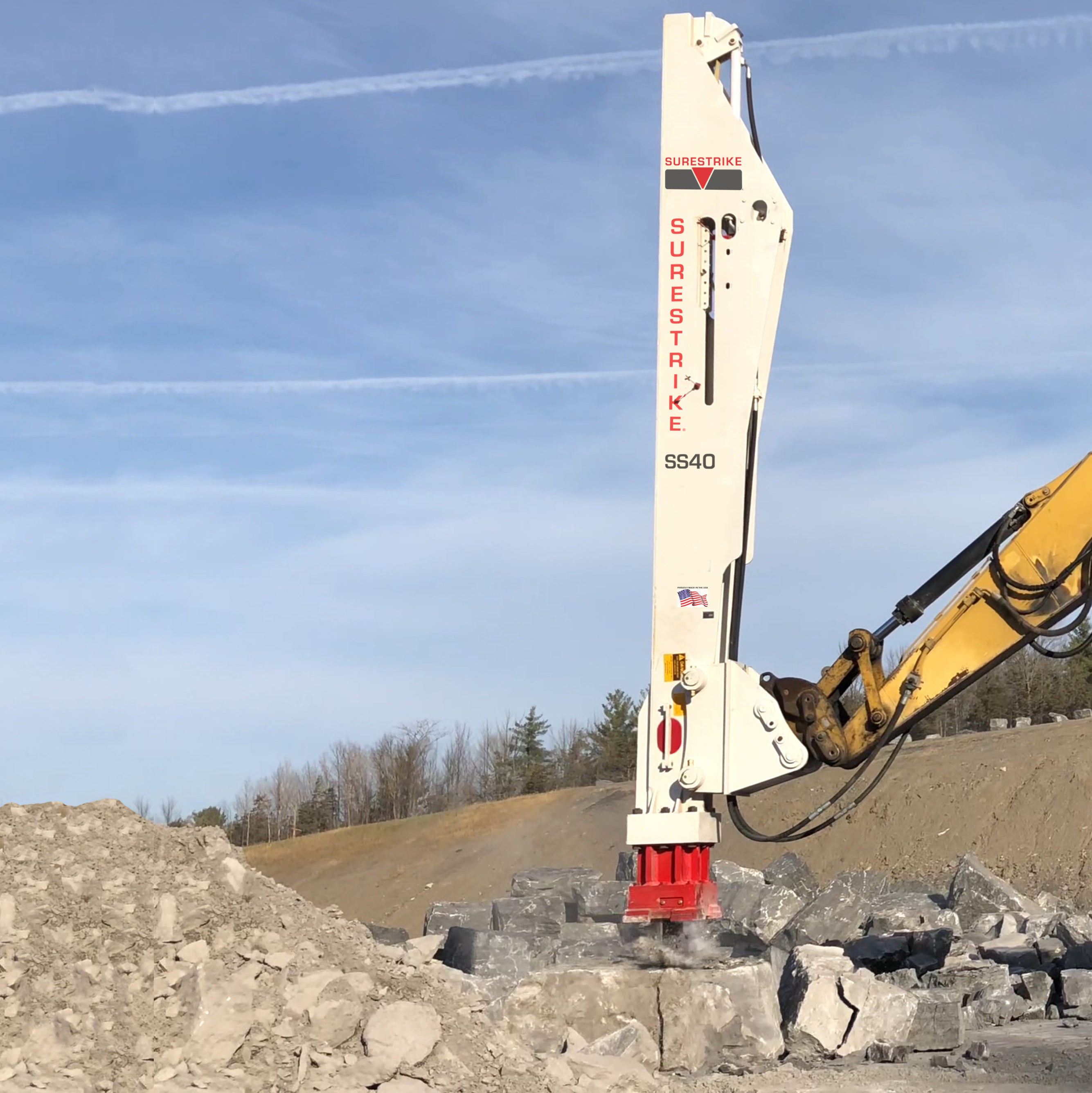 Aggregate & Ore
Impact Hammers for your toughest aggregate breaking needs. From Limestone to the toughest Trap Rock. Also designed for in-ground breaking. Impact force from 25,000 up to 150,000 psi
Slag & Steel
Impact Hammers for your the most difficult Steel, heavy duty Slag and Iron applications with impact force up to 150,000 psi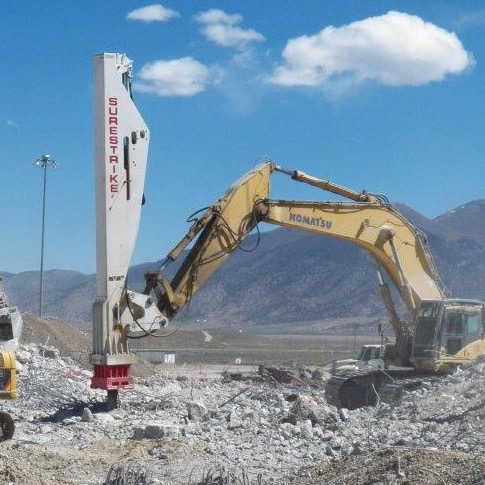 Construction
Impact hammers designed to meet your bridge and construction demolition, airport runway and industrial applications. Impact force from 25,000 up to 150,000 psi
Is greater production and lower operating cost important to your business?
The Surestrike Advantage
Surestrike mechanical breakers are the simple, low cost and dependable solution for breaking materials such as oversize rock, slag, concrete and in-ground rock.
The Surestrike team of experienced industry professionals, including owners and operators, have developed a line of mechanical impact hammers that effectively break material without the use of drop balls or high frequency hydraulic hammers.
Surestrike impact hammers have been successfully used to break the hardest materials such as granite, iron ore, basalt and field stone for over 25 years. The Surestrike impact hammers have the power to effectively break slag and steel in the toughest of environments. Concrete is effectively demolished and the high single blow impact energy, causes the rebar or reinforcement wire to be separated from the concrete, eliminating costly secondary steps.