SUPERIOR OUTPUT - PROCESS FLEXIBILITY - REMARKABLE ECONOMICS
Reliable quality from a trusted manufacturer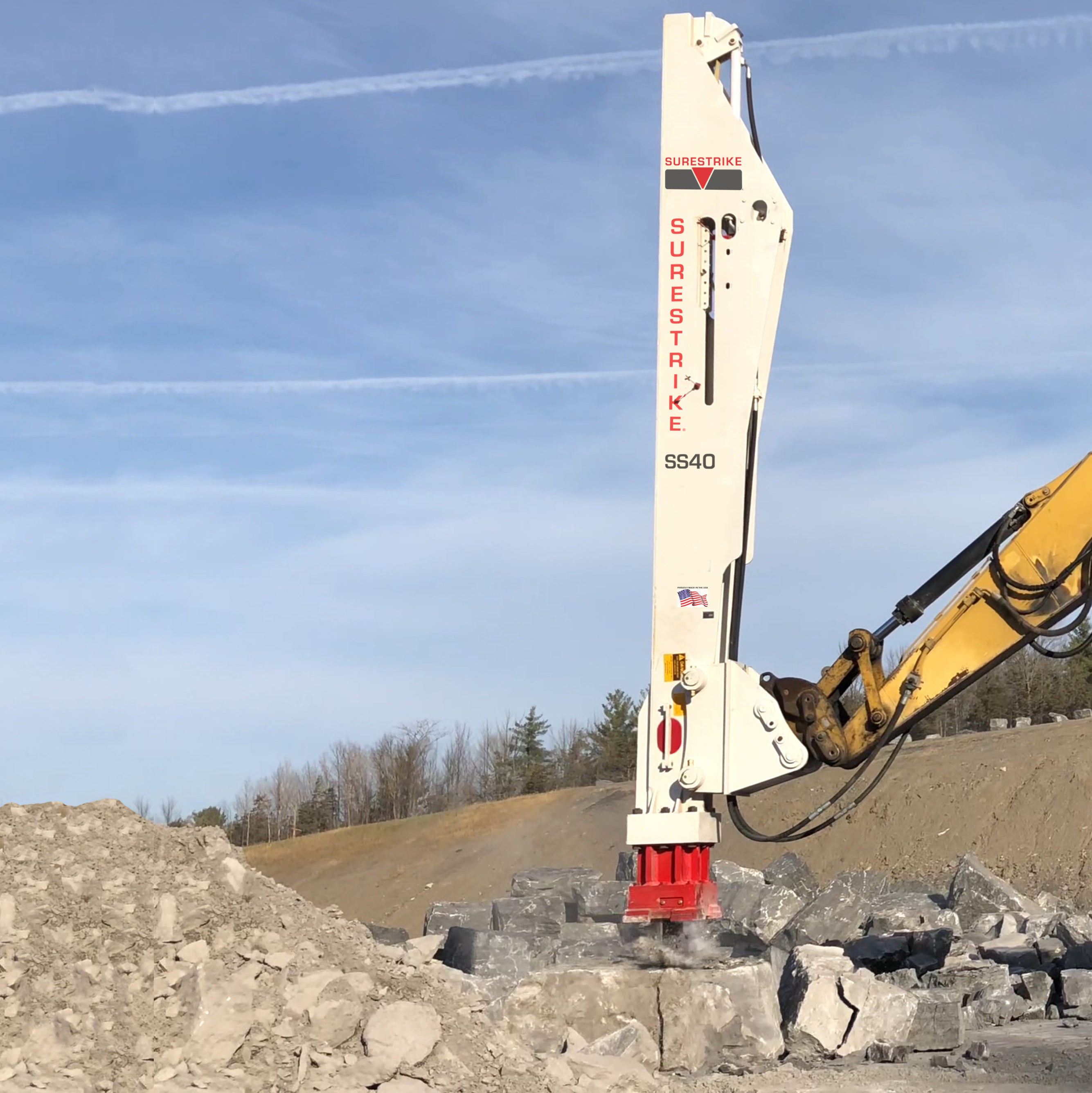 Aggregate & Ore
Impact Hammers for your toughest aggregate materials. From Limestone to the toughest Trap Rock. Also designed for in-ground breaking. Impact force from 25,000 up to 150,000 psi
Slag & Steel
Impact Hammers for your the most difficult Steel, heavy duty Slag and Iron applications with impact force up to 150,000 psi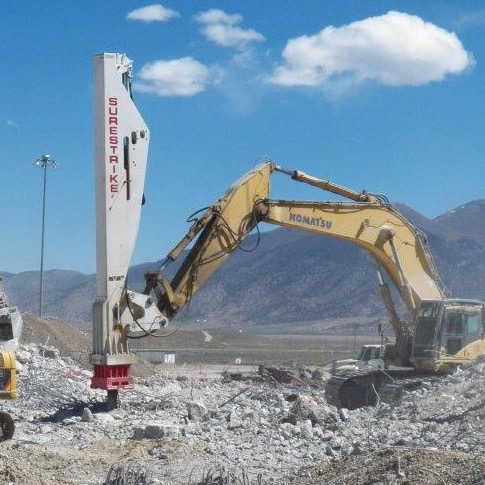 Construction
Impact hammers designed to meet your bridge and construction demolition, airport runway and industrial applications. Impact force from 25,000 up to 150,000 psi
The Surestrike Advantage
Surestrike International is a leading manufacture of hydraulic impact hammers for the last 27 years. Proven to provide Superior Output, Process Flexibility and Remarkable Economics in most all Aggregate, Mining and Industrial applications with its uniquely patented design.
Manufacturing a line of hydraulic impact hammers (hydraulic hammer) that not only gives the operator a less stressful and more comfortable product in operation, but one that has less wear and tear on the carriers they are mounted on. In addition to the comfort and ease of operation the Surestrike SS Series provides a more Productive and Profitable tool for your business. Giving you less down time, higher productivity compared to comparable hydraulic hammers and lower maintenance costs on average.
With a wide range of sizes ranging from 25,000 ft. pounds of striking force all the way up to our 150,000 ft. pound model that are mostly used in the steel and industrial applications, Surestrike International has you covered. With solutions for the Aggregate, Mining, Industrial and Construction sectors. Surestrike's primary focus has always been on listening to our valued customers, their needs and desires and incorporating these into the best possible tool for them to be as successful as possible even in the toughest of environments. Our philosophy is that we are valued partners in your success rather than just another manufacturer.
Let Surestrike be your simple, low cost and dependable solution for breaking all of your oversized and reject materials.